︎︎︎ The Young Vic - The Lowdown Exchange
The
Young Vic Theatre
has been one of London's leading theatres for more than fifty years. It was founded in 1970 as a space for world-premiere productions as well as unexpected takes on classic plays that speak to our present.
The Lowdown Exchange is a three-day festival presented by the Young Vic for young people interested in the creative industry.
From Wed 19 to Fri 21 Apr, the Young Associates will be hosting a range of workshops and events focused on developing skills, finding new career paths and meeting other young creatives.
The festival will culminate in a celebration on Friday night where everyone is welcome to connect with like-minded individuals. Whether you're a writer, designer, musician, or artist, The Lowdown Exchange offers a unique opportunity to network with industry professionals, learn from experienced creatives and develop your skills.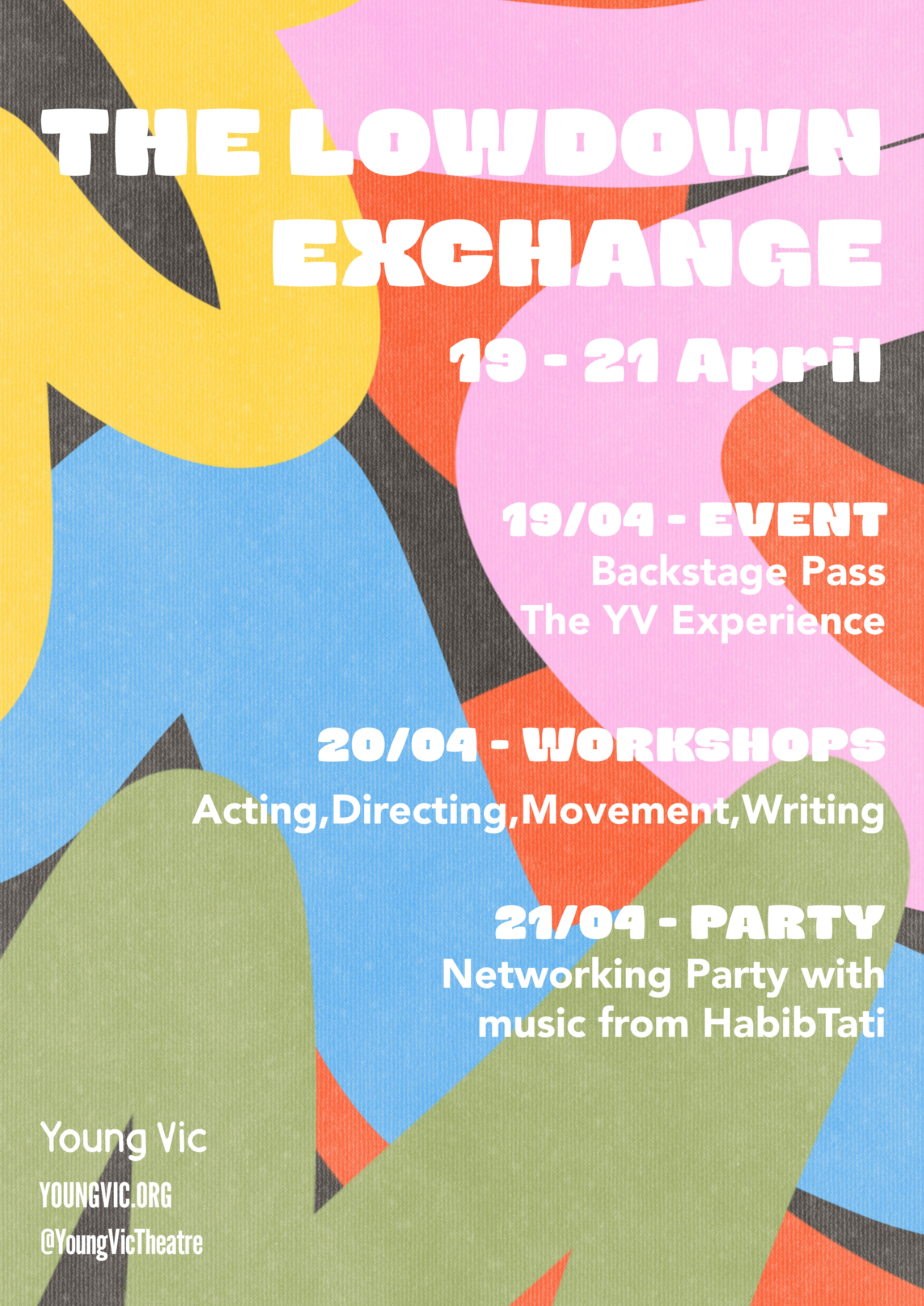 The Young Vic got in touch with me asking to art direct and design a visual identity for the festival.

Playing with key elements of poster design for music festivals, I started sketching a few versions of the poster, leaning towards a palette of bright spring colors and very playful, experimental typography.

The designs are also very influenced by the use of textures and shading, which give the design more depth as well as a more handmade feeling. The final identity features a dark blue background and a pattern of editable shapes,